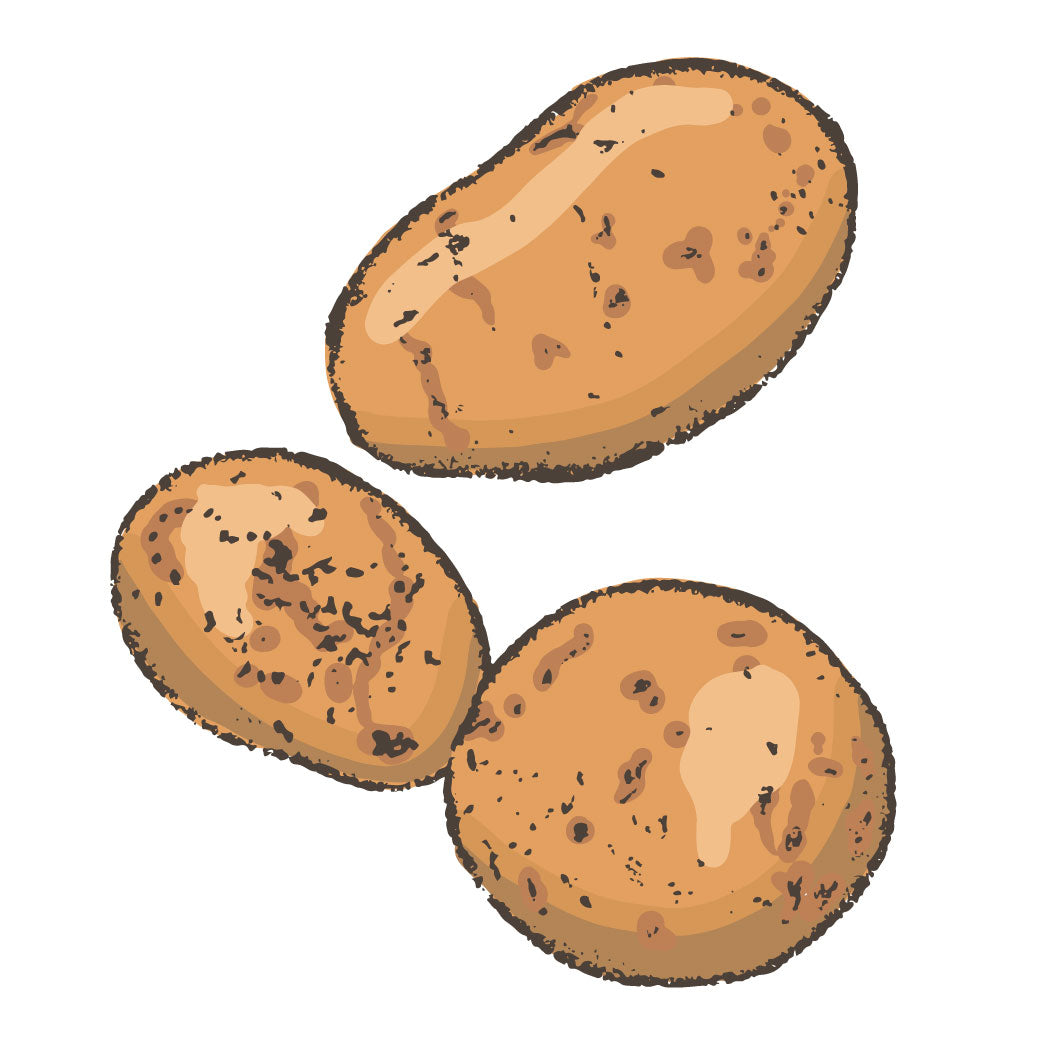 Potatoes
The Diggers Club sells only certified seed potatoes. Whilst not actually seed, these potatoes have been handpicked and screened to be disease-free and suitable for sowing, to enable gardeners to grow a healthy crop of potatoes at home.
Potatoes are one of the easiest vegetables to grow in gardens of all sizes. On average each seed potato will produce around 8-10 potatoes. Packed under license from the Australian Seed Potato Industry Certification Authority (AuSPICA). Not for NT/ TAS/WA.


Potatoes are available seasonally and will be available from the end of May to September whilst stocks last. 
Learn about indeterminate and determinate potatoes here
Available in a variety of colours, as well as different starch ratings, which help to determine their best culinary purpose. It's time to try growing your own gourmet tubers! Supermarkets sell big white-fleshed varieties, but top chefs prefer creamy yellow-fleshed European heirlooms for flavour and texture.