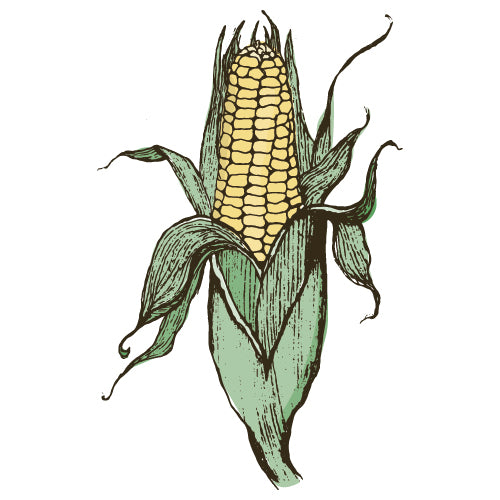 Corn
There is only one way to experience the true taste of sweetcorn, and that is to grow it yourself. 
Corn originated in Central America and the Native Americans relied on it for the production of flour, porridge (called hominy grits by settlers), and popping corn. They also maintained strains for 'green' corn that was sweet and harvested 'in the milk', that is when a corn kernel would ooze a milky substance when pierced.
The cobs were then slow roasted and dried to be mixed with beans to make the nourishing winter dish 'succotash'. Today most gardeners want to grow 'sweet corn' with traditional corn flavour. These have been developed from the original Native American selections, however most varieties offered today are hybrids or 'supersweets'. Their sugar levels are higher than the heirloom varieties, and the harvest time not as critical. Hybrids may have larger cob sizes and improved disease resistance, but they require higher soil temperatures to germinate than heirloom varieties.
As corn is wind pollinated, sow in blocks of a minimum of 16 plants to improve pollination. If growing more than one variety, avoid cross pollination by interplanting with taller plants such as sunflowers.