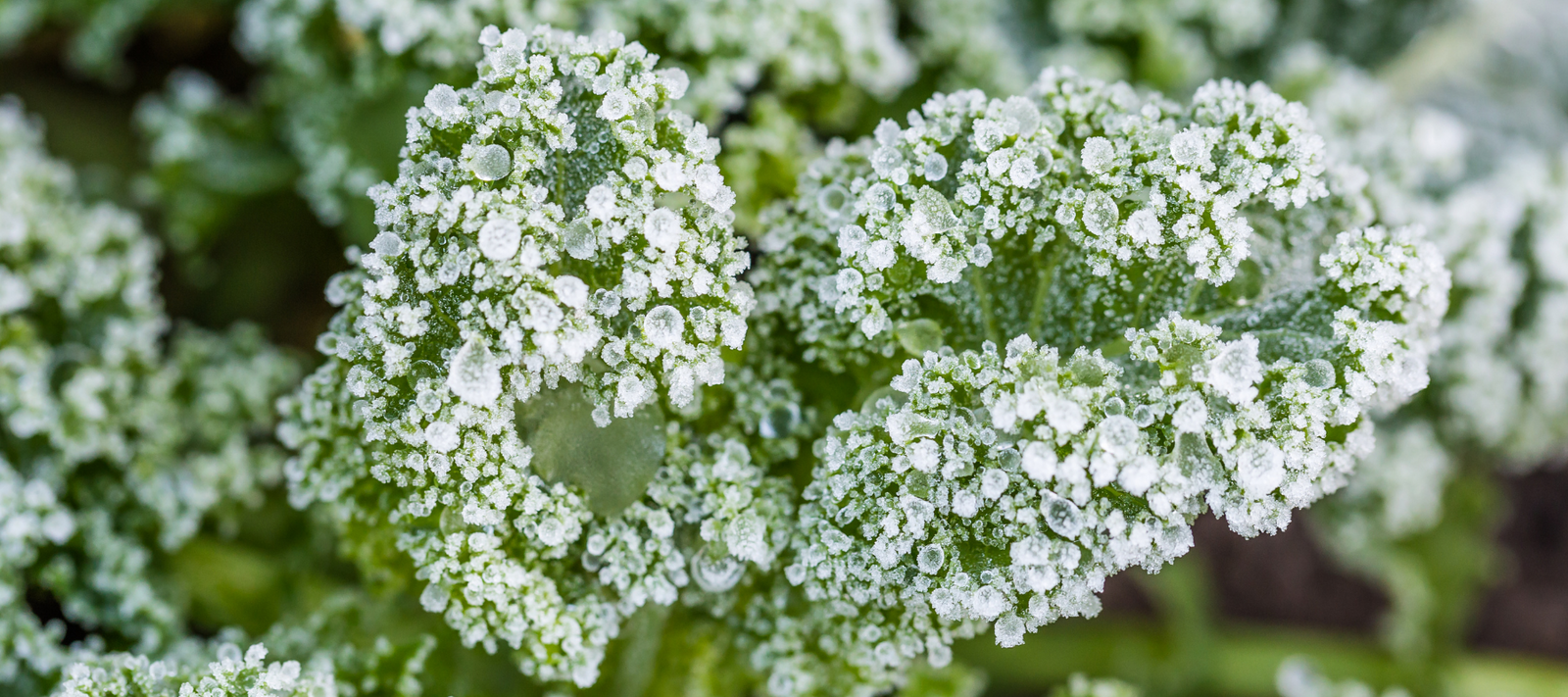 The approaching cooler months are not all doom and gloom for the vegie garden. Emerging seedlings, established autumn crops and even your favourite ornamentals can all be protected from frost, harsh winds and heavy rains with a few simple additions to the garden. Best of all, you can even extend your growing season, giving you an even bigger harvest. Marcelle Nankervis explains how.
Living in the cooler part of Australia offers many advantages, but of course, there are also some challenges. When winter strikes, the cool winds and pounding rains can destroy emerging seedlings, established crops and developing fruit. When the weather starts to warm, we have lovely clear skies and killer frosts and then of course, this is followed by hot drying winds and unrelenting sun.  Providing protection for your garden allows you to extend your harvest and maintain healthy crops which are much more resistant to pests and diseases.
Long term solution: Garden design
Good garden design is not just about aesthetics, it should also include a site assessment which looks at the aspect of your garden, the prevailing weather conditions for your area, and suitable solutions to provide the ideal growing conditions for your plants: 
A hedge can protect from wind (both hot and cold), salt spray and sun, providing a buffer for the garden. 
Tall plants can provide much-needed shade for smaller plants, like tomatoes providing filtered light for developing basil seedlings.
Raised garden beds are an ideal way to avoid waterlogging when the rains start to fall, and good garden drainage will also help to remove excess water from your site. This is especially important in high summer rainfall areas.
Plants that thrive in dry situations need maximum drainage, while those tolerant of waterlogging will love that wetter position in the lowest point of your garden. If you have a slope or tiered garden, bear this in mind - Plants that thrive on wetter soil do much better at the base of a gradient or slope, while drought-tolerant or dry garden plants will love a position at the top.
Deciduous plants and vines can provide seasonal protection, while also allowing seasonal sunlight. They are versatile and useful plants, not only offering protection to your garden, but also your home when used as north facing window protection in summer.   
No matter where you live, your garden will benefit from some basic plant protection strategies and good design.  
Short term solution: Buy it or Build it
There are a range of plant protection items available, from bird netting to shade cloth, plastic poly-tunnels to greenhouses. There are individual seedling covers, plant cloches and frost cloth. You can buy covered propagation trays or even a greenhouse. Somewhere in between are tunnels and covers to fit over your vegetable garden rows or garden beds, or if a ready-made solution does not fit, you may need to make your own. 
Your garden design and layout will heavily impact the choice you make. If your vegie rows are not wide enough to accommodate a pre-made polytunnel (most are 45cm in width), you may need to come up with your own solution or change the way you lay out your vegies. 
Polypipe is a popular method for erecting a frame for netting fruit trees, and this method can be used to create net tunnels in summer and polytunnels in winter, and frost tunnels in spring. 
Key Factors
Covering your plants with bird netting prevents birds getting to your crops, however rain, sunlight and airflow is unaffected. The same cannot be said for plastic covers used throughout the cooler months; whilst they protect from cold, they can create a whole new range of problems. Here are a few key factors to consider:
Air flow is critical to maintaining a healthy crop. In a sealed environment with limited air movement, disease can quickly take hold and decimate your harvest.  Ensuring adequate airflow helps to minimise the likelihood of disease infestation, as well as preventing large water droplets from gathering on the underside of the polythene which could damage emerging plants. 
Water will need to be applied to plants as the plastic will prevent rain from watering the garden inside. An automatic irrigation system is ideal but you can also try using a soaker hose underneath your plant protection solution. 
Heat can be a killer and the sun will quickly warm your polytent so that it becomes a sauna for your vegies. A good habit to establish is opening both ends in the morning and closing them again in the afternoon. This will encourage good airflow, as well as venting to maintain optimal temperature throughout the day and night. 
With the right precautions, your plant protection strategy will be your biggest ally in the garden, and with your fight against the elements.
Planning is paramount
When designing my own vegie garden I took several factors into account, and one of these was being able to protect my crops. Establishing square, raised garden beds with a lip of at least 10cm has easily allowed me to purchase cheap lengths of pre-cut conduit (as used by electricians) and simply place them in the garden from corner to corner.
A tie in the centre holds them in place and then these can be covered with bird netting, shade cloth or plastic. Hooks on the underside of the lip holds the netting in place, wire pegs hold the plastic in situ.
An automatic irrigation system with rain sensor keeps plants watered and crop rotation prevents most soil-borne problems. The same system also works for introducing chooks into the beds at the end of each growing season. 
To protect shrubs and succulents 
Make a frame and drape with frost cloth, horticultural fleece or even reusable plastic when frosts are predicted. Remove in the morning as the day warms up.

Water the soil the night before suspected frosts. Water generates heat as it freezes which actually warms the ground beneath your trees.
Apply a seaweed solution to the foliage regularly to help prevent frost-damage. 
To protect young seedlings
Cover with a cloche, plastic bottle (cut-in-half to make a cover), or transparent bowl. 

Water with a diluted seaweed solution fortnightly.
Mulch with sugarcane mulch or pea straw. This protects the soil and the microorganisms that make your soil alive. Keeping them happy, helps to keep your soil and your plants healthy.
Make a frame and drape with frost cloth, horticultural fleece or even reusable plastic when frosts are predicted. Remove in the morning as the day warms up.
Use old sheets of tin etc to create a lid or temporary roof for the night which can be removed the following morning, without crushing plants. Frost is usually a problem on a still night, but hail is often accompanied by wind, so be sure to secure and structures in the garden, temporary or permanent.