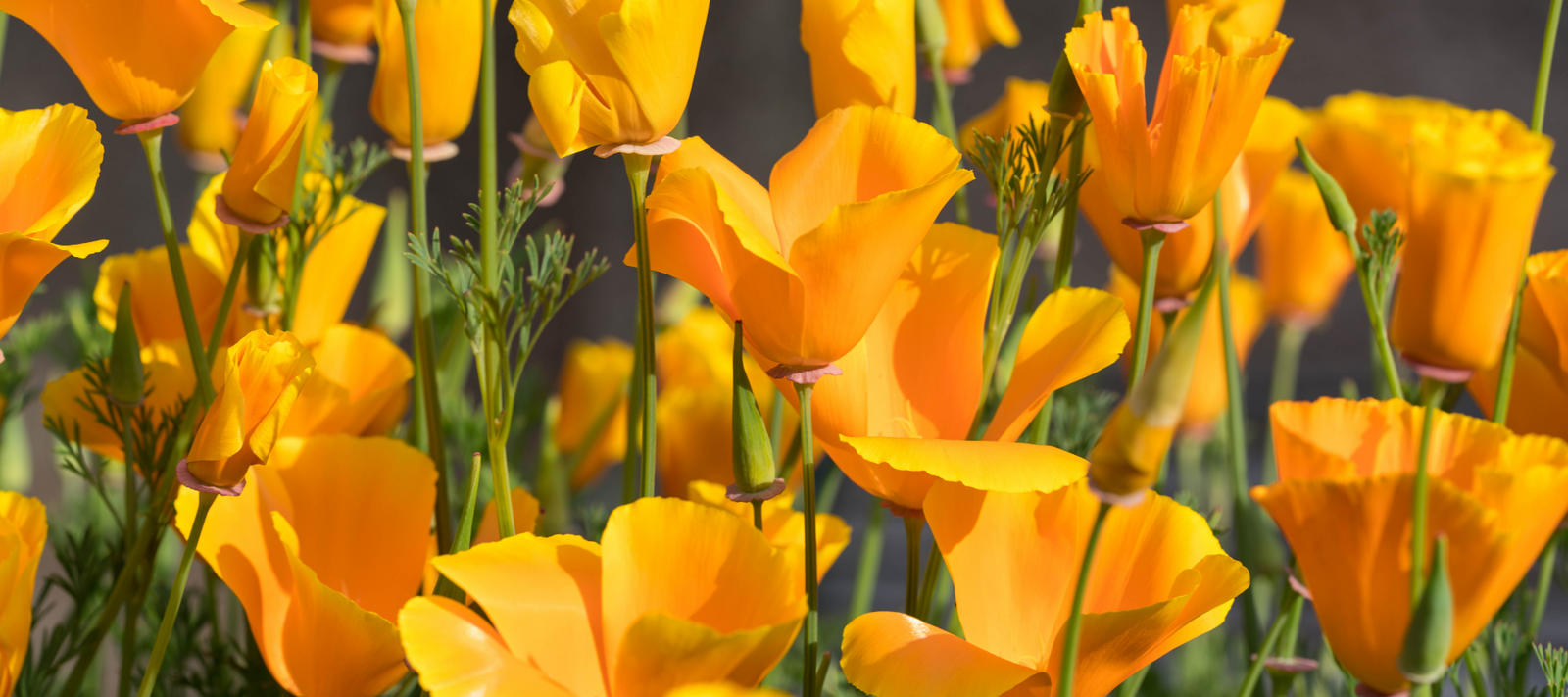 Annual flowers are not just remarkable for their easy-to-sow beauty alone – they offer an economic and simple solution for a range of gardening ideas.
Californian poppies can be a quick fix for the odd bare patch and, if sown repeatedly, will mesh a garden together with their fine foliage. Poppies and cornflowers can be carefully curated to peak in seasons when we hunger for colour.
Wildflowers and sunflowers can be sown en masse to create dramatic impact. Sweet peas, sunflowers and zinnias are iconic flowers that shine in the garden and can also be enjoyed as cut flowers.
The Diggers Club champions organic gardening, which includes companion planting with flowers that help to protect our vegies from pests and provide food for bees and other beneficial insects.
Flowers like echinacea, beautiful in summer with prominent cones skirted by stunning petals, encourage pollinators such as bees to forage in our gardens and, once there, opportunistically pollinate nearby fruit trees and vegetables.
Flowers such as nasturtiums bring colour to a vegetable patch and act as a decoy for pests. Pyrethrum is a natural pesticide to be utilised as a home remedy, and highly-scented tansies can camouflage appealing plants from pests. Varieties like viola, cornflower, nasturtium and borage have edible flowers and can be harvested together with your vegetables for colour and whimsy in the kitchen. Experiment and enjoy! 
| | | |
| --- | --- | --- |
| Flowers to eat | Flower companions to protect other plants | Flowers to attract bees and beneficial insects |
| Viola | Nasturtium | Borage |
| Cornflower | Marigold | Echinacea |
| Calendula | Pyrethrum | False Queen Anne's Lace |
| Nasturtium | Tansy | Sweet Alyssum |
Two methods of growing flowers from seed
Growing beauty from a packet of seeds is an easy skill to master with practice. Seed sowing will be second nature to our experienced gardeners and for our beginners, annual flowers provide easy germination success as you are developing your gardening muscles. Many annual varieties will freely self seed too, becoming regular 'volunteers' that germinate without tending in the garden.