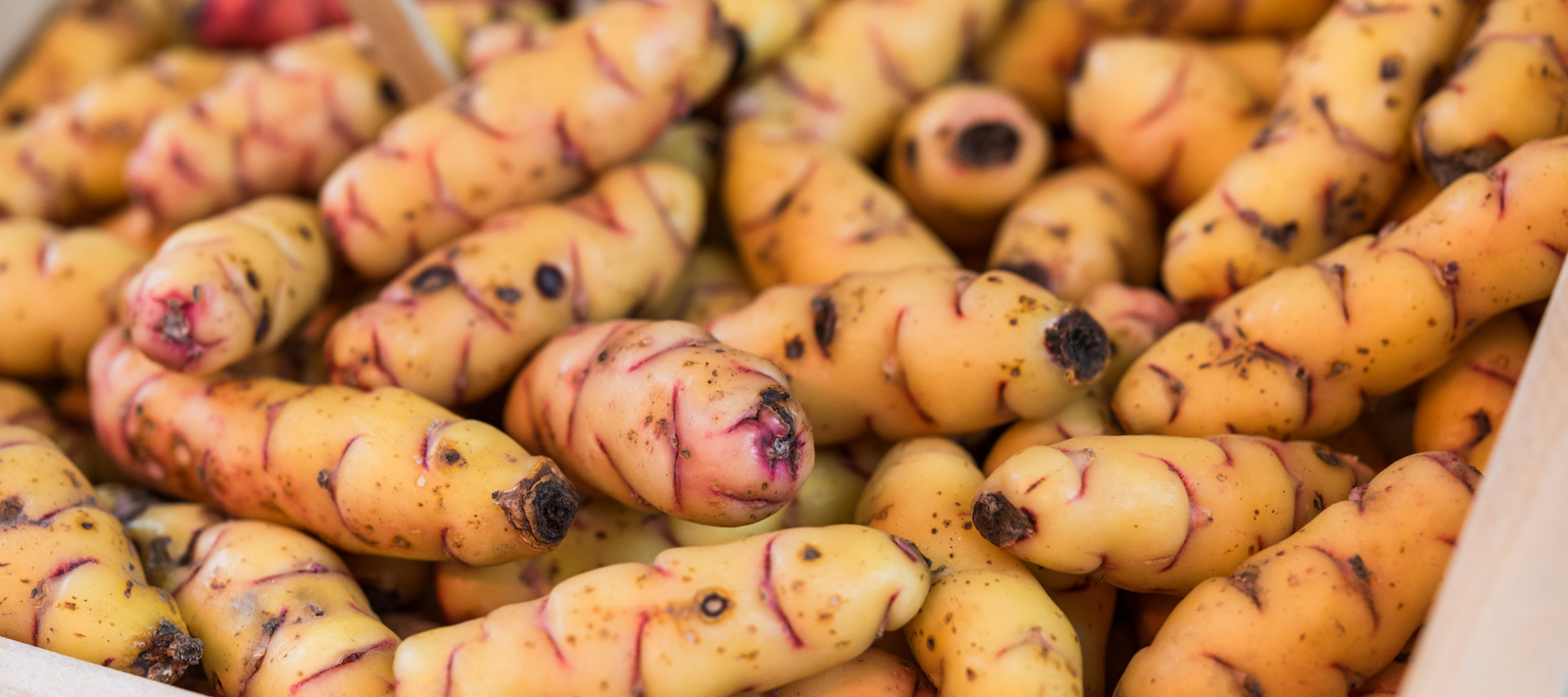 Considered as a 'Lost crop of the Incas', Oca (Oxalis tuberosa), has a long history of cultivation by Andean Indians in South America.
Attractive in appearance, tubers range in colours from white through to orange but are most commonly scarlet pink. Plants grow in a sprawling manner to 40cm high and have velvety oxalis / clover shaped leaves. Being an herba...
This article is for members only
Please login or purchase a membership to enjoy 20% member savings on all products, magazine subscription, free seed offers and more!