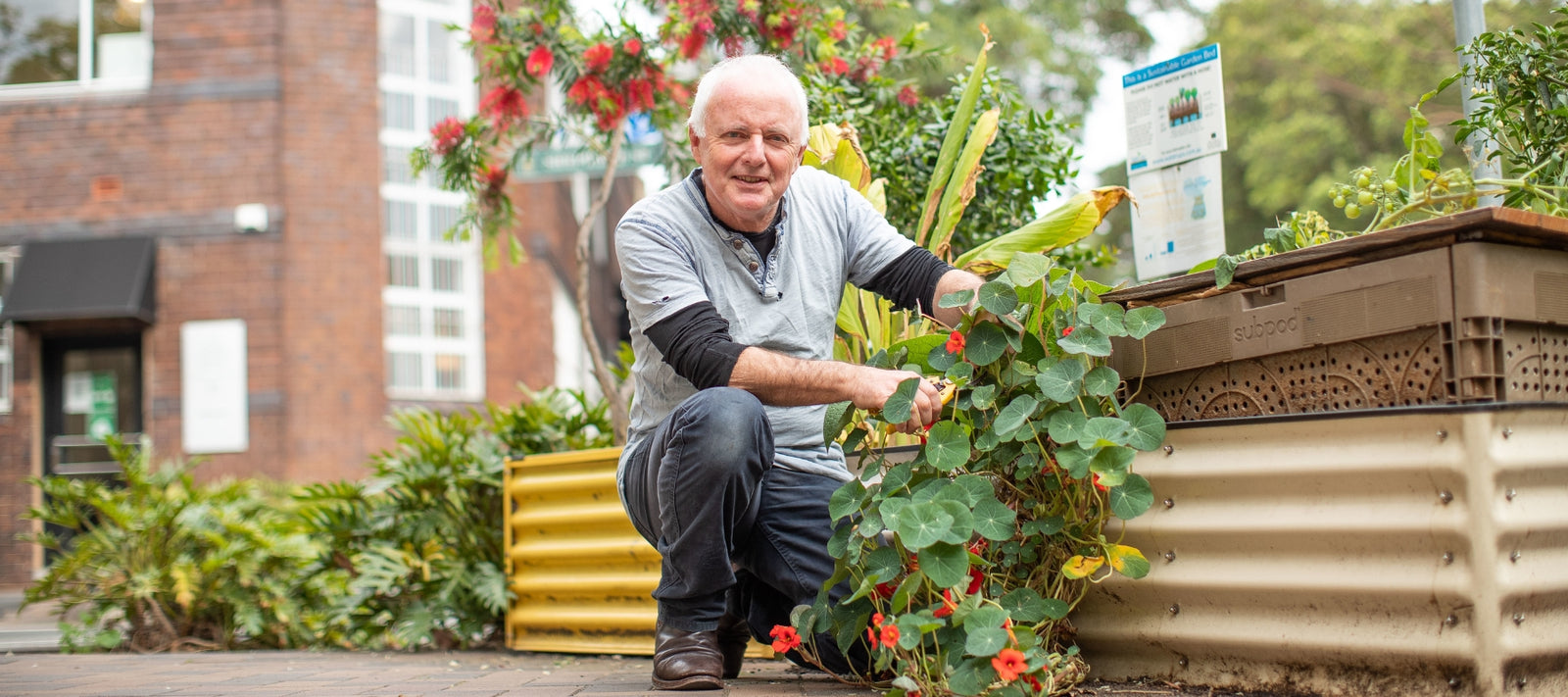 Michael Mobbs at the raised garden beds greening up an intersection in Chippendale (photo by Mark Metcalfe/City of Sydney).
I expect summer this year will be like no other experienced in Australia, similar to the extraordinary summer in the northern hemisphere – fires, flash floods, premature human, animal, bird and insect demise.
But in Chippendale, NSW, where I live ...