SUMMER
Your Gardening Guide for December
COOL REGION
SUMMER
Your Gardening Guide for December
COOL REGION
Welcome to December!
December is here which marks the start of summer. It's a time of festivities, summer BBQ's and spending more time outdoors.
Follow these summer gardening tips if you wish to have more time for your loved ones while keeping your garden resilient against the intense summer heat
#1 Mulch
Mulch keeps water in the soil, lowers the soil temperature
#2 Roses
Fertilise with organic fertiliser, mulch and dead head. A very light prune of roses after their first spring flowering will help ensure another flush of blooms later in summer.
#3 Feed
Feed tomatoes, eggplants, capsicums and together fruit bearers with potash or seaweed fertiliser to help promote and develop fruit.
#4 Harvest
Time to start preserving your garden harvest. Your garden should be providing strawberries, raspberries & other cane berries, lots of salad and even some tomato varieties.
Other fruits to harvest include gooseberries, figs, cherries, early nectarines and peaches and last of the mulberries.
#5 Coddling moth
Put bands around apple and pear trees to try to catch coddling moth pupating. Check every 3 weeks and destroy any caterpillars you find. Read our article on coddling moths
Read article
#6 Tomato care
Remove any central tomato plant leaves and any that are shaded, this keeps a better airflow to keep diseases at bay.
October Essentials
Get some hot tips and tricks for garden success this October, from pricking out, to seed saving rules as well as planting edible tubers.
Watch now
Thrip
Thrip are small insects that attack a wide variety of plants including fruit trees, vegie crops, roses and other ornamental plants, leaves may appear to be finely mottled with a silvery appearance. Eco-oil as remedy.
Learn more about thrip insects
Cabbage white butterflie
Cabbage white butterflies are a problem this month. Cabbage grubs burrow into the hearts of tender vegie plants and can devour leaves overnight. Spray Dipel on both sides of the foliage in the evenings for most effective use.
Spider mites
Watch out for spider mite and aphids on roses (spray with eco-oil)
Learn more about spider mites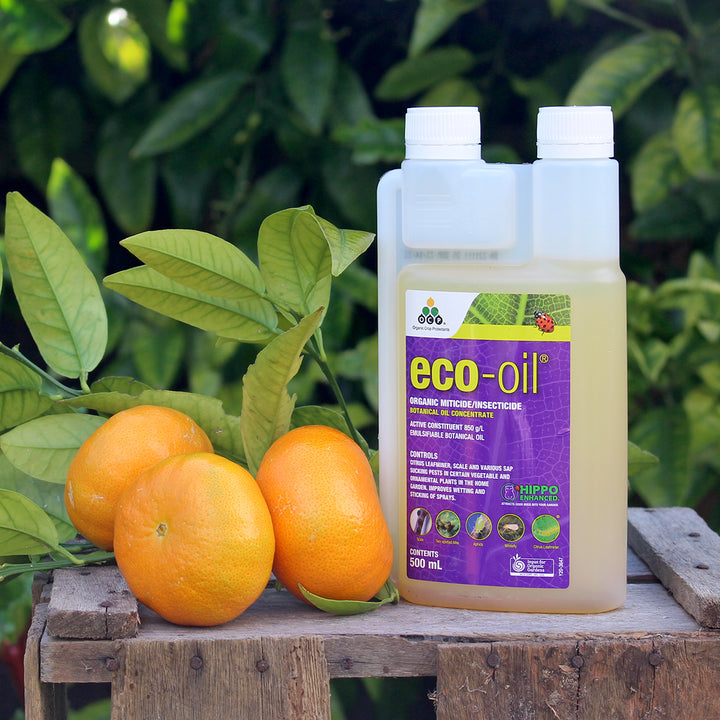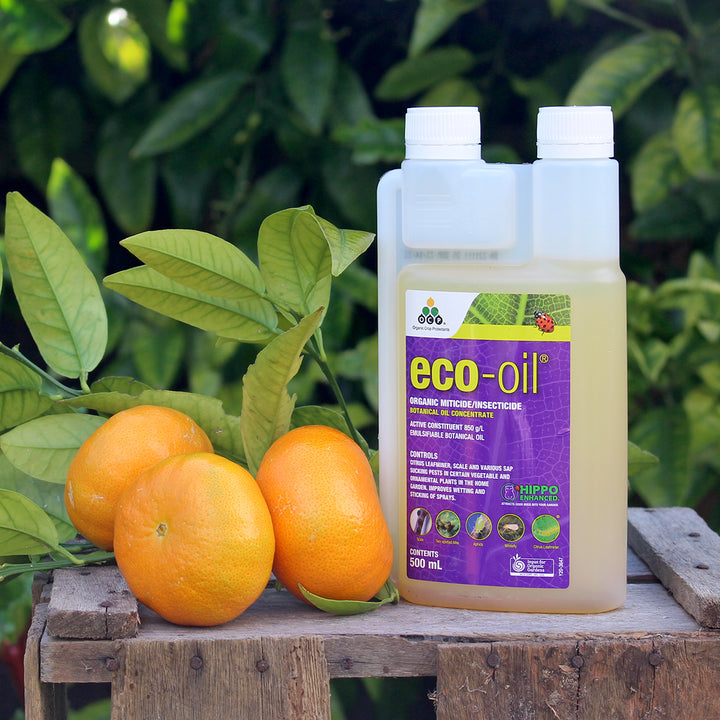 Eco-Oil
View Details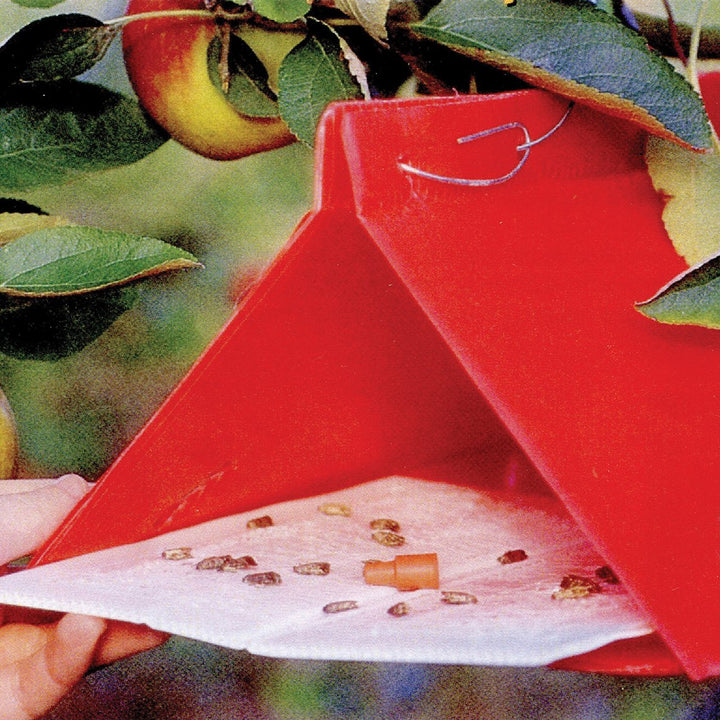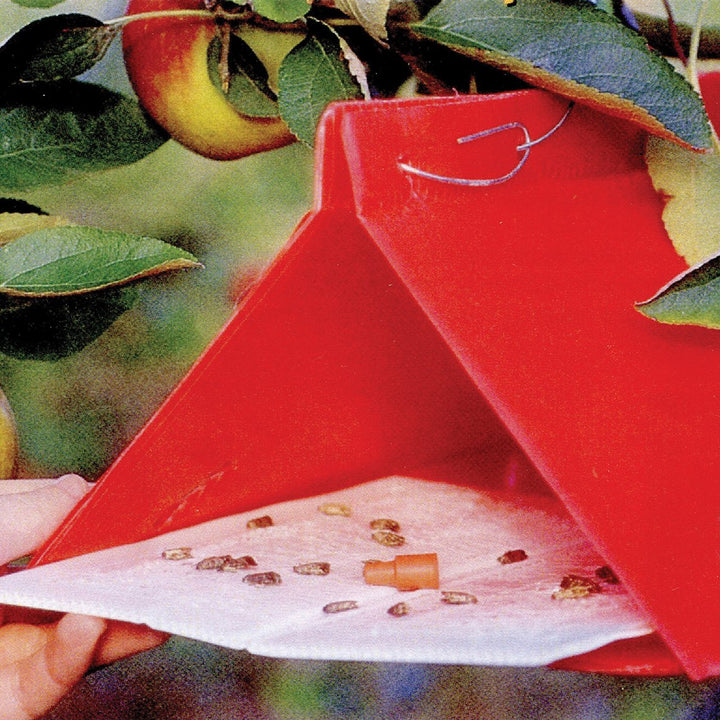 Diggers Codling Moth Trap
View Details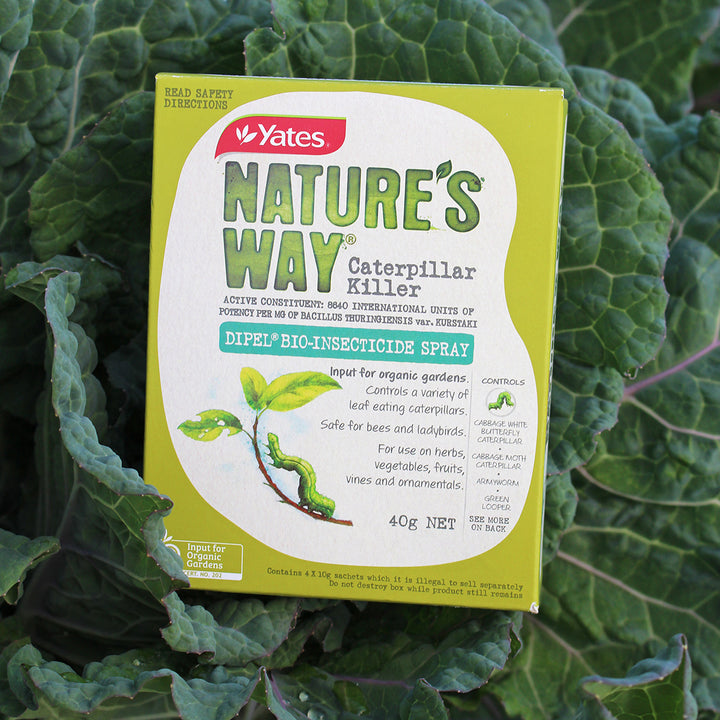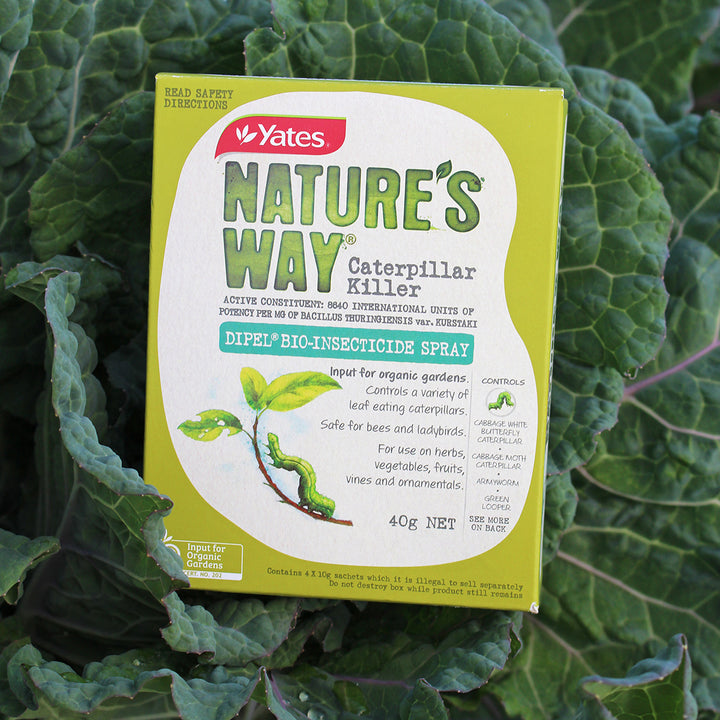 Dipel
View Details
Succession planting
Succession plant now to get a longer harvest time. Replant beans, corn, cucumber, carrots, baby pumpkin and zucchini alongside your existing crop and continue to plant lettuce- you can never have too much salad this time of year!
Drought tolerant
Look to plant more drought tolerant varieties of fruit & vegies include artichokes, lebanese eggplant, chillies, cherry tomatoes, bay, olives, cane berries, feijoas and cherry guavas.
Plant herbs
Get your herbs planted now for summer long garnishing. Some good summer varieties include oregano, marjoram, thyme and sage and lemon grass.
Plants to plant now
Look to plant more drought-tolerant varieties of fruit & vegies including: