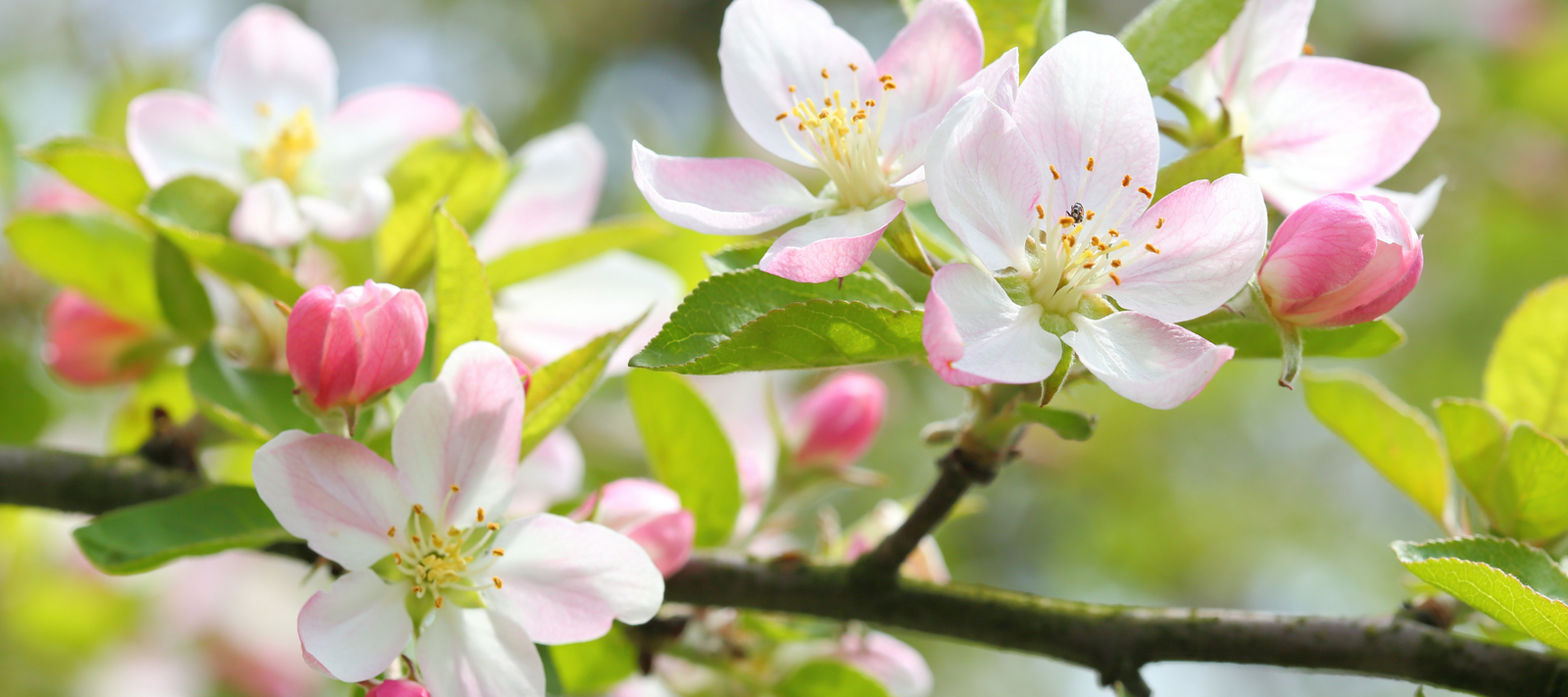 Grow your own apples!
Apples will grow in a wide variety of climates and soils.
Their three main requirements are full sun, cool winters (400-1800 chilling hours) and reasonable drainage.
They dislike humidity and will not tolerate salty soils or winds.
Pollination
Early flowering apple trees will cross-pollinate with other Early and Mid flowering varieties.
Mid and Late flowering also cross-pollinate with each other and their own groups, but Early and Late do not.
Universal-pollinator: Pollinates all other varieties.
x2 pollinators: Require two different pollinators from their flowering groups.
Cider apple: Not good eating apples; primarily used for ciders and juices.
Storage
Cold store in a fridge at 4ºC with fruit only
Vent regularly to keep ethylene levels low
Download our Apple Harvest & pollinator chart