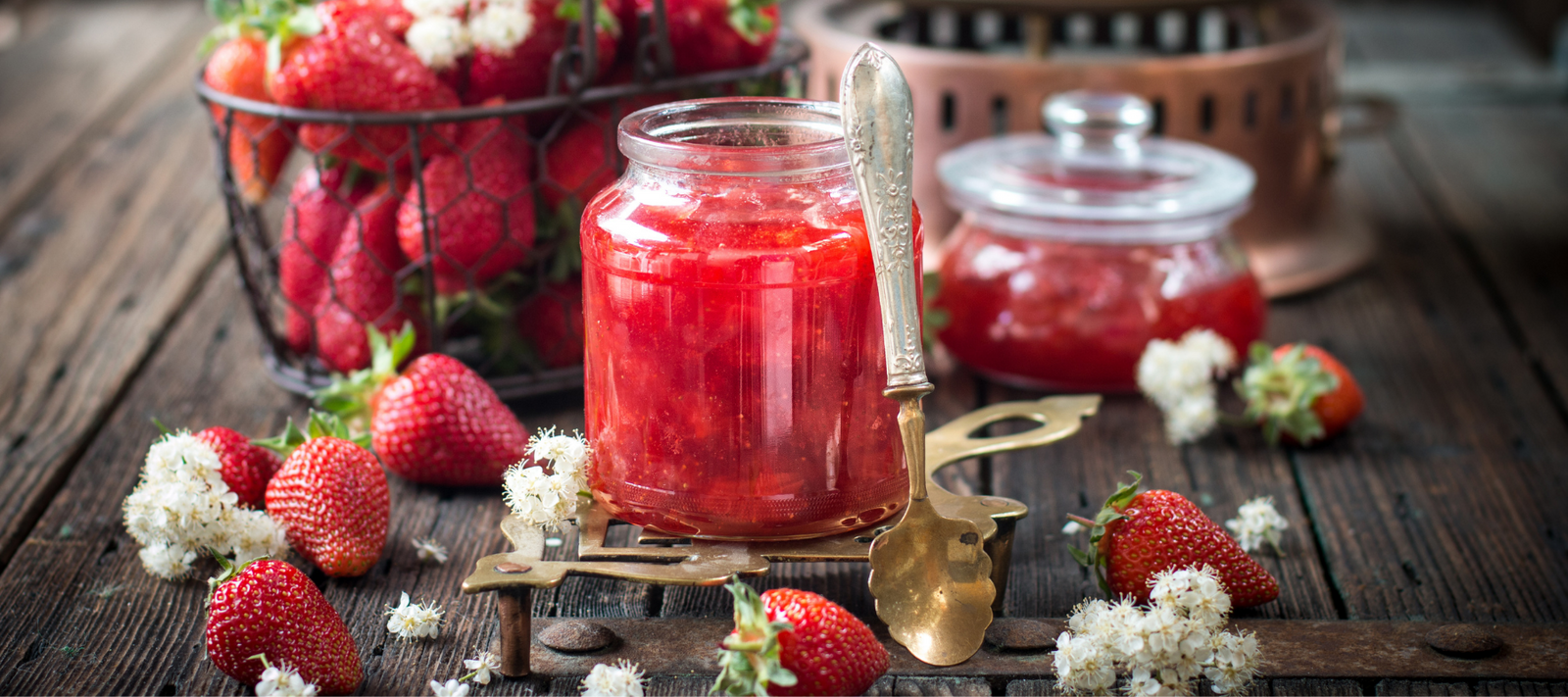 How to make Strawberry jam
Most jam recipes are very simple, and strawberry jam is one of the easiest and tastiest to make at home, especially when using fresh strawberries from your own garden.  
Ingredients
450g fresh strawberries, chopped
150g white sugar
2 tbs fresh lemon juice
Method
Add all ingredients to a heavy based saucepan and place over a medium heat.
Stir continuously until it comes to a rolling boil, then break up the fruit as much as you can to form a thick syrup.  
Stir for around 10 minutes until the surface of the jam is covered in bubbles.  
At the same time, heat a glass jar to 100°C in the oven or boil on the stovetop for 5–10 minutes to sterilise the jar.  
Add the boiling jam to the jar (which has just been removed from the heat), and place a sterilised lid on tightly.  
Once cool, the lid should suck down (or click with a push), and there you have it! Delicious jam to enjoy during the cooler months when strawberries are scarce.  
Yum!