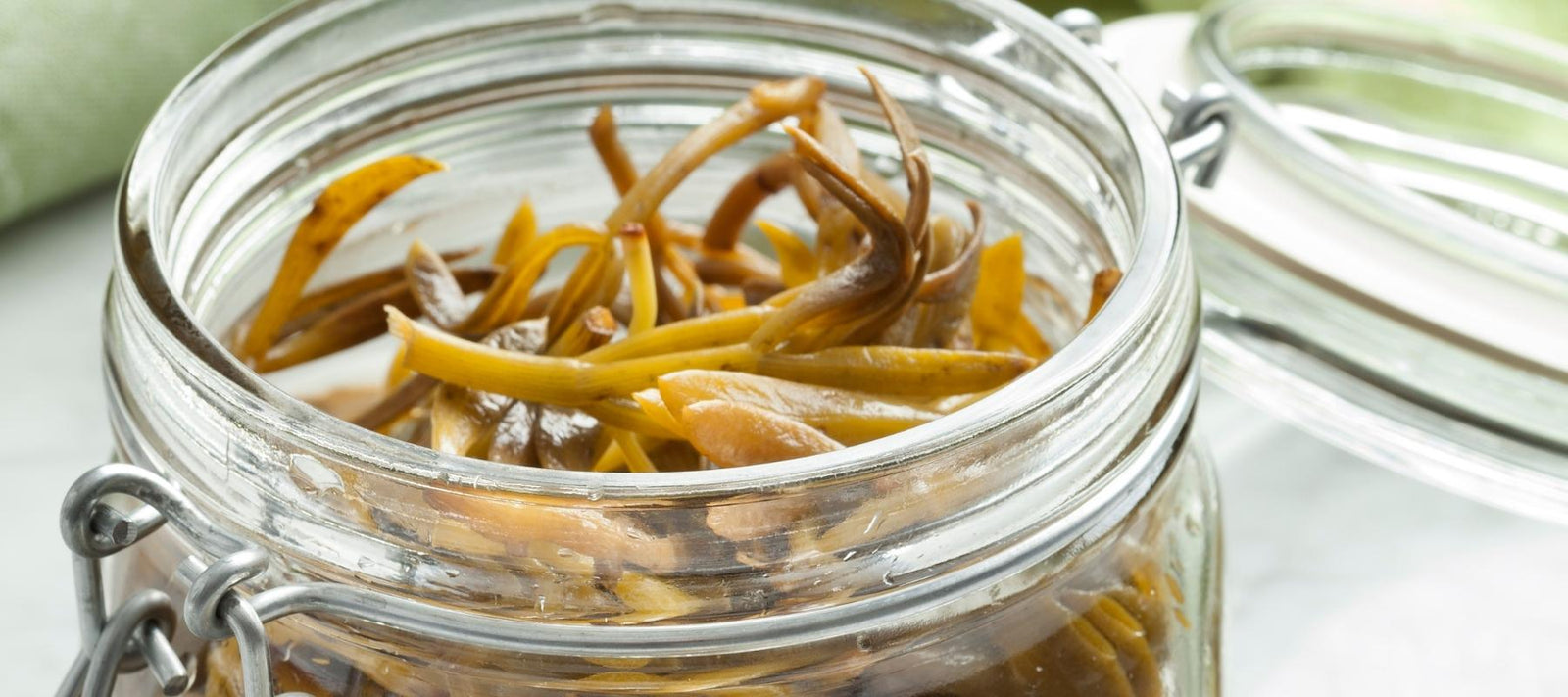 Pickled rock samphire is used in a similar way to capers or gherkins as the flavour is similar.
It can be added to tartare sauce or added to potato salad and goes well with fish dishes. In our Heronswood restaurant it is served with mussels for a citrusy-salty tang.
Ingredients
Enough rock samphire to fill a standard colander
750ml white...