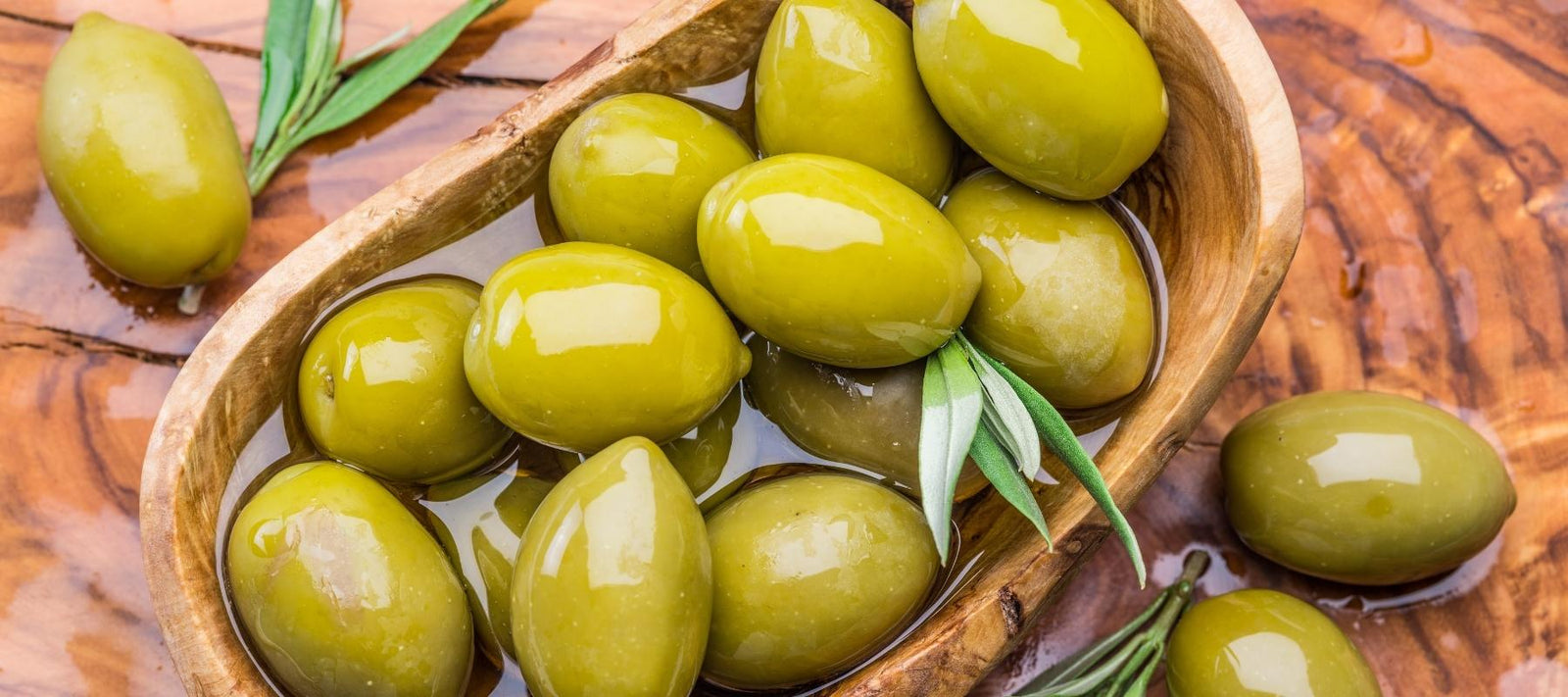 Ingredients:
1 kg hard, fresh green olives (ideally the giant kalamata variety)
100 g table salt
250 ml white wine vinegar
1 celery stalk, finely chopped
10 flat-leaf parsley sprigs, finely chopped
2 garlic cloves, finely sliced
extra-virgin olive oil, to seal
Method:
Cut two slits in each olive and place in a bucket. Cover with water and leave for 7 days, changing the water each day. Finally, drain and set aside while you make the brine.
Make a brine by combining the salt and 1 litre of water in a large stockpot. Bring the brine to boiling point, then allow to cool slightly. Stir through the white wine vinegar while the brine is still hot.
Place approximately two handfuls of olives in a large clean jar, then add some celery, parsley and garlic. Repeat this process until each jar is full.
Fill the jars with the still hot vinegar brine, ensuring the olive mixture is completely submerged but there is still a 2 cm gap at the top of the jars.
Pour a thin layer of olive oil on top and screw on the lids; the jars will seal hermetically as the liquid cools. Store in a cool, dark place for 3 months before eating.
The olives will keep for up to 2 years unopened. Once opened, store in the fridge, where they will keep for up to 1 month.
Variation: Chilli olives, Olive con peperoncino
Follow the same process as the recipe above, except omit the white wine vinegar and make a pickling mixture of one part lemon juice and four parts brine.
When adding the flavourings, add chilli powder to taste as well.
Allow to sit for 3 months before eating, then store as above.