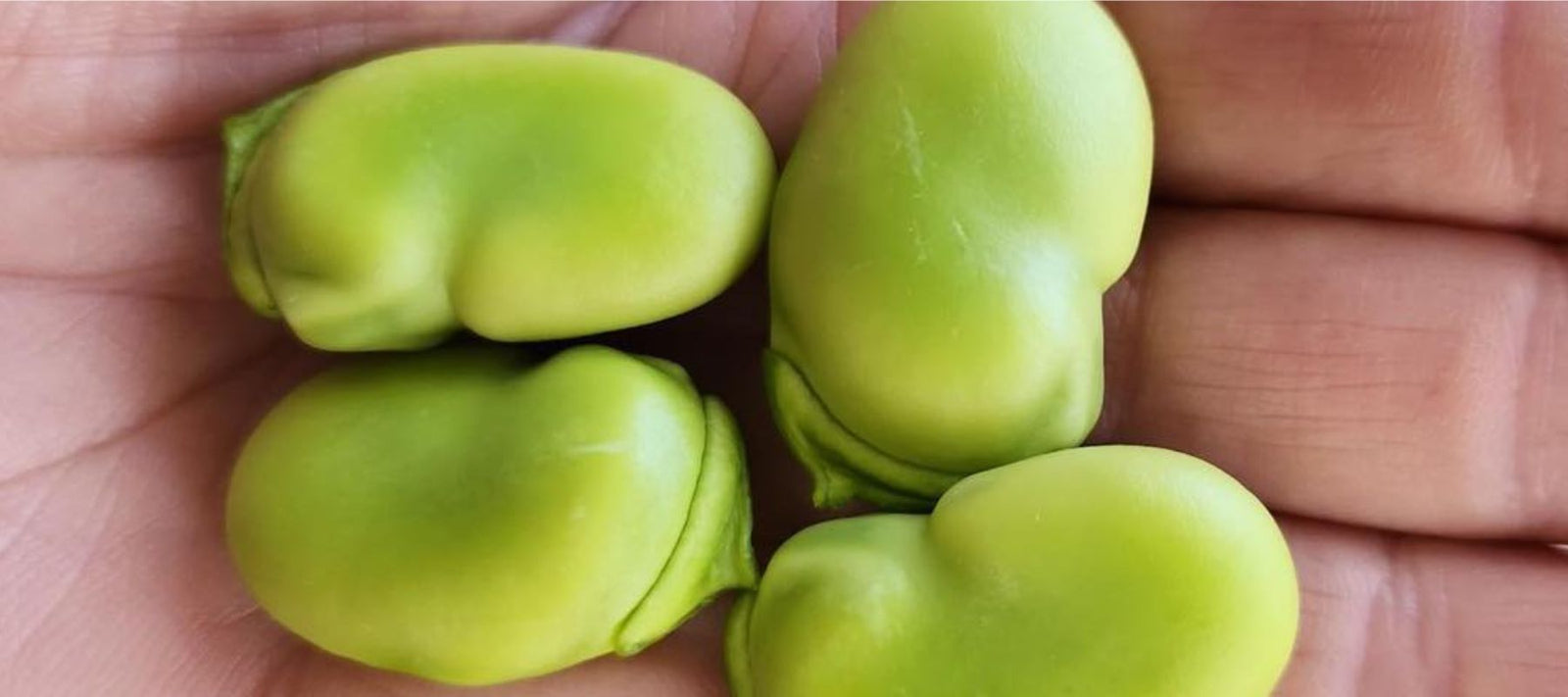 For those following along with our beautiful broad bean trial, we have beans! This story of preserving an heirloom seed, so carefully nurtured over generations for future gardeners, goes right to the heart of what we do here at Diggers. "His basic concern is the seed will be lost". It's not been lost. In fact, we hope it'll be growing in gardens all over Australia next year when we make the seed available to members.
This half a kilo of seed has been our privilege to grow out, and a triumph of dedicated seed saving over many years. The gentleman gardener was clearly a master at his craft, choosing the strongest plants year after year to sow from, and so in our trials we've seen almost 100% germination, remarkable uniformity in growth, the strength of the stems are notable, each plant is yielding at a high rate, and the sheer size of the beans is simply outstanding. 
Next week we'll be conducting a taste test to check for flavour quality, it'll go up alongside our current favourites, plus another broad bean trial called 'Julie's Foot Long'.
Saving the best seed to grow the following year has been happening for Millenia, but less and less with the advent of companies creating hybrid seeds and commercialising what's been free for thousands of years. By growing open pollinated heirloom varieties we claim our gardeners inheritance. It's also a practical action towards food security and a gift to future gardeners. The humble gardener can make a world of difference.